5/20/2016
Maine Enacts Statewide Limits on Opioid Prescribing
Healthcare providers in Maine have about six months to rethink their approach to pain treatment before a new state law limiting opioid dosages and the duration of therapy takes effect.
The law, which goes into effect on January 1, 2017, restricts opioid prescriptions to a dosage of no more than 100 morphine milligram equivalents (MME) per day of any opioid or combination of opioid-containing medications.
In addition, patients with chronic pain, as defined in the statute, may be prescribed no more than a 30-day supply of an opioid medication. And patients with acute pain will be limited to no more than a 7-day supply of an opioid.
The law includes exceptions for inpatient use, cancer-related opioid therapy, palliative or end-of-life pain treatment, and medication-assisted treatment of substance abuse disorder.
Complying with the law, said Noah Nesin, vice president of medical affairs for Penobscot Community Health Care (PCHC) in Bangor, "is going to take everybody working together, and it's going to take a lot of explaining to the public and to individual patients."
Felicity Homsted, chief pharmacy officer for PCHC, said she and other Maine pharmacists are developing opioid dosage calculators and dosage-tapering protocols and sharing them with Maine Quality Counts, a regional health improvement collaborative.
The group works closely with PCHC on several projects, including the new "Caring for ME" initiative, which was developed to help clinicians respond to the state's opioid crisis. The initiative includes written resources, guidelines, dosage calculators, and a webinar series that started on May 3.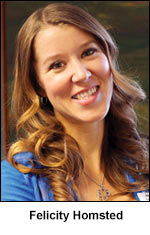 "I think if we rely on our physicians and our nurse practitioners to start from scratch, then they do not have the tools that they need" to comply with the new law, Homsted said. "So we're looking at utilizing our pharmacist resources … to help develop those tools."
Nisen noted that the first webinar in the Caring for ME series already had 300 subscribers in late April.
"So there's intense interest in getting this information," he said.
Tapering Down
PCHC is Maine's largest network of federally qualified health centers, with an estimated 350,000 patient visits last year.
Nesin estimated in late April that at least 100 PCHC patients were receiving "high-dose" opioid therapy. But he said that's just a fraction of the patients whose treatment will need to be changed to comply with the new law—or simply to better manage their pain.
"We have a little over 900 patients that are on chronic opioids, which is down 35% from a couple years ago but still too many," Nesin said. "That's a lot of people still who are at risk" for an overdose.
Homsted said PCHC has been systematically reviewing opioid use for nearly four years and following evidence-based practices to taper patients' dosages or, when possible, wean them from opioids.
"The law gives an added push. It has definitely helped motivate the 'late change-adopter' providers," she said.
Nesin said the organization is focusing now on identifying patients taking high-dose methadone therapy and gradually reducing their dosages.
"Methadone tapers are challenging. And in Maine, there are a lot of people taking methadone, nominally, for chronic pain [who] actually have opioid use disorder," Nesin said. "That's going to be an even more challenging group to taper."
Although the law gives healthcare providers until July 1, 2017, to bring into compliance the regimens of patients taking more than 300 MME per day of an opioid, that may be relatively little time for high-dose methadone users in the state. That's because Maine's Medicaid program in 2013 imposed a 24-month lifetime cap on methadone or buprenorphine–naloxone therapy, with some exceptions, and dosage tapering must take into account that cap.
"So we're looking at how we can get those people converted first," Homsted said. "We are trying to get methadone patients tapered off or at least tapered to a dose of less than 100 MMEs and then switched over to an extended-release opiate, morphine, or oxycodone, with the ultimate goal of completely tapering off."
Better Care
The Centers for Disease Control and Prevention (CDC) in March released national guidelines for the treatment of chronic pain in the primary care setting. According to CDC, opioids are generally not appropriate for the treatment of chronic pain—and Homsted said she agrees with that assessment.
"From our review of the evidence, . . . it's really compelling that we should not be using these [drugs] for chronic pain. So we're actually very much in support of the legislation mandating this," Homsted said.
What really helps patients manage chronic pain, Nissen added, is "telling their story, and physical therapy, and getting active, and refocusing on the aspects of their life that they have control over."
"Those are the real answers for chronic pain. But we're not very good, in primary care, at addressing those real answers," he said.
PDMP Modifications
Homsted credited Kenneth McCall, associate professor at University of New England in Portland, Maine, with coordinating efforts between the Maine Society of Health-System Pharmacists and the Maine Pharmacy Association to help shape the new law.
Among other things, Homsted said, the pharmacy groups successfully advocated for the removal of a requirement that both prescribers and pharmacists verify each opioid prescription with the state's prescription drug monitoring program (PDMP).
The final version of the law requires that prescribers consult the PDMP before writing an initial prescription for an opioid or benzodiazepine and every 90 days if they renew the prescription.
Pharmacists must consult the PDMP each time a patient presents a prescription for an opioid or benzodiazepine if the person has not had such a prescription filled in the past 12 months, is not a Maine resident, or is insured but is paying cash or if the prescription originated with an out-of-state prescriber.
Homsted doesn't expect the PDMP requirements to present problems at PCHC.
"I think we already do pretty frequent checks as a quality process within our organization. And so it's going to be a matter of streamlining the process," Homsted said.
But she said PCHC will ask the state pharmacy board, as it develops regulations to implement the law, to allow pharmacy technicians to perform some of the mandated PDMP checks.
"Rule-making is going to be huge in determining what the impact is on workflow," Nesin noted.
The day after signing the law limiting opioid dosages, Maine Governor Paul LePage vetoed a bill that would have allowed pharmacists to dispense naloxone to patients who lack a physician's prescription for the drug, which reverses the effects of opioid overdose.
The legislature on April 29 overrode the governor's veto. ASHP had urged the legislature to take that action in order to make naloxone more widely available in the state.
[This news story appears in the June 15, 2016, issue of AJHP.]