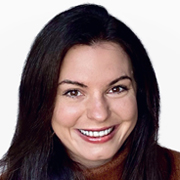 Bethany D. Baker, PharmD, MSHA ([email protected]) is the director of clinical pharmacy services at Children's Mercy Hospital, and an adjunct clinical assistant professor at the University of Missouri – Kansas City School of Pharmacy. She received her doctorate from UMKC before completing a PGY1/PGY2 health-system pharmacy administration residency and MSHA degree at Virginia Commonwealth University Health. Bethany has long been an active member of ASHP. Currently, she serves as chair of the Section Advisory Group on the Collaboration between Health Systems and Academia. Prior to this, she served as chair of the Development of the Educational Workforce advisory group. Baker has moderated multiple roundtable discussions for the section and assisted in the development of a diversity, equity, and inclusion guidance document for educators.
Bethany has served in leadership roles for local and state-ASHP affiliates, currently serving as president of the local GKCSHP chapter. Dr. Baker's ongoing involvement in academia includes serving as the pharmacy department's experiential rotation coordinator, member of both the Residency Advisory Council and Preceptor Development Committee, and preceptor of APPE, PGY1, and PGY2 residents. She works with the school of pharmacy as a member of the Curriculum Committee, interviewer for pharmacy school applicants, and facilitator for the pharmacy department's pharmacist faculty appointments and promotions. Over the years, Baker has reviewed over 30 CVs for ASHP and served in the student mentorship program. She lectures on the topics of communication and emotional intelligence at student and preceptor levels and enjoys mentoring on leadership, strategy, and project management.
It's an honor to be considered for the position of director-at-large for the Section of Pharmacy Educators. Today, educators are being asked to adapt to unique challenges in our academic landscape. The pandemic has evolved the concept of what a learner needs and values at every level. Strains within the healthcare enterprise have impacted preceptors and their ability to juggle workload with their passion to educate the next generation. Diversity, equity, and inclusion efforts have provided an opportunity to pause and evaluate everything from curricular content to recruitment strategies. Those who split their time between academic and clinical settings continue to brainstorm ways to prove their value to employers with different performance metrics. In short, it is a very exciting and challenging time to be an educator, regardless of the venue in which you teach. If elected, I plan to approach these and other topics with a questioning and inspiring attitude. I believe the answers to the challenges mentioned are within our section and can be discovered and given structure by sharing our experiences and lessons learned. I have already had the opportunity to enjoy motivating and thoughtful conversations with members, many of which have resulted in additional resources and educational content to the organization. It would be my pleasure to serve as a leader for this highly motivated group, and I am excited to see what the section accomplishes in the coming years.