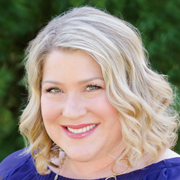 Kristina (Kristy) L. Butler, PharmD, BSPharm, BCACP, FASHP, FOSHP ([email protected]) is the manager of Primary Care Clinical Pharmacy Services for the Oregon market of Providence St. Joseph Health. She leads a large team to provide robust clinical pharmacy services, population health management, quality and utilization initiatives, education, and support of operational priorities in ambulatory care. Additionally, she serves on several committees for Providence and collaborates with healthcare leaders across settings in Providence's multi-state, integrated health system.
Butler previously practiced as a clinical pharmacy specialist in Primary Care with Providence and at Oregon Health & Science University (OHSU). She received her BS in Pharmacy from Oregon State University (OSU) and her PharmD from OSU/OHSU. She completed a specialized pharmacy residency in primary care through Providence in Portland, OR and is board certified in ambulatory care. She is an author of several book chapters and an invited speaker at numerous ASHP and regional conferences on establishing, managing, and advancing pharmacy practice; precepting; well-being and resilience; value-based care and population health; and continuous professional development.
Her ASHP service includes Board of Directors (2019-2022); chair, Section of Ambulatory Care Practitioners; chair, Council on Public Policy; member, Ambulatory Care Conference & Summit's Consensus Recommendations Panel; and delegate, ASHP House of Delegates. Butler has also served the Oregon Society of Health-System Pharmacists (OSHP) in several roles, including president. She has received recognition for her contributions to the profession as a Fellow of ASHP and OSHP, OSHP Pharmacy Practitioner of the Year, OSHP Pharmacist of the Year, and OSU College of Pharmacy's inaugural Outstanding Young Alumni Award recipient.
Ideal team-based care allows each healthcare expert to practice at top of their education and training, collaborating for a common goal: helping the patient achieve optimal health. Pharmacists are essential members of the healthcare team, and we must ensure that every patient in every setting has equitable access to comprehensive pharmacy services and optimal, safe, and effective medication use.
As healthcare systems work to solve long-standing, new, and future challenges, it requires highly functional teams of leaders who each contribute their expertise to reach a common goal: optimal healthcare. To achieve this, we must advance population health, stabilize costs and reduce waste, enhance the patient care experience, improve healthcare workers' well-being, and ensure health equity… that is, we strive for the "Quintuple Aim." The pharmacy enterprise is uniquely qualified to lead and transform patient-centered care, technology and data science, and medication use and safety to support these aims.
I believe that pharmacists and the pharmacy workforce must embrace our position as medication experts and leaders, taking accountability for medication use, health equity, and high-value care with individual patients and in healthcare as a whole. This belief is foundational to my career as a clinician and leader and to my service to the profession with ASHP. I am grateful to have the opportunity to advance the role of pharmacists and the pharmacy workforce in patient care and leadership teams and to serve patients, our profession, and the members of ASHP. I am truly honored to be nominated as ASHP President.