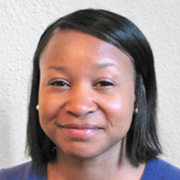 Rena Gosser, PharmD, BCPS, FASHP ([email protected]) is the assistant director of specialty pharmacy services and medication access at the University of Washington Medicine and clinical assistant professor at the University of Washington School of Pharmacy. She graduated from the University of Minnesota College of Pharmacy and then completed a PGY1 pharmacy residency and PGY2 medication use safety and policy residency at Froedtert & The Medical College of Wisconsin. She is board certified in pharmacotherapy and is a credentialed and privileged clinical pharmacist at UW Medicine. Rena currently serves the Section of Clinical Specialists and Scientists as vice chair for the Section Advisory Group (SAG) on Clinical Leadership and has previously served as vice chair and chair for the SAG on Emerging Sciences. She has also served ASHP as chair of the Council on Therapeutics, member of the ASHP and SCSS Committee on Nominations, faculty for ASHP Board Recertification for Pharmacotherapy, Geriatrics, and Critical Care, and as a Washington State delegate in the ASHP House of Delegates. Rena is an author and assistant editor for the DiPiro Pharmacotherapy textbook, distributed internationally and used by a variety of healthcare professions and colleges/schools of pharmacy.
I am honored to be slated as a candidate for director-at-large. The ASHP Section of Clinical Specialists and Scientists has been my professional home since the start of my career, providing valuable opportunities to grow as a pharmacist and serve my profession, colleagues, and patients. Over the years, I have made it a professional mission to give back to ASHP as a council chair, SAG leader, speaker, mentor to new members, and advocate for pharmacy practice changes locally and nationally.
As healthcare continues to become more complex and reliant on clinical pharmacist specialist expertise, it is critical that we recognize threats to growth, such as burnout and attrition, and actively work to ensure that the clinical pharmacist specialist workforce is supported, engaged, and able to continue to demonstrate the exceptional value provided to patient care and clinical outcomes. Joint advocacy efforts with other pharmacy organizations to highlight the range of pharmacist expertise with the media and other healthcare professional organizations is critical to ensure that we can practice at the top of our license.
I welcome the opportunity to serve the section and partner with our passionate, specialty diverse membership to continue to move pharmacy practice forward. Thank you for your consideration.