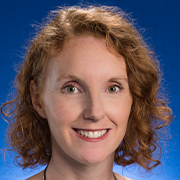 AMANDA PLACE, PHARMD, BCACP ([email protected]) is an Ambulatory Care Clinical Pharmacy Specialist at the Ascension St. Vincent Joshua Max Simon Primary Care Center in Indianapolis, IN. In addition, in 2006, she and her business partners opened an independent community pharmacy in East Central Indiana, where she practices part-time as a community pharmacist and provides services like medication therapy management and group home medication consulting, while also implementing programs like medication synchronization and diabetes care. Amanda received her PharmD from Butler University. She provides pharmaceutical care, including medication therapy management, pharmacogenomics consults, and disease management to Primary Care Center patients and coordinates the pharmacy population health efforts for the Ascension physician groups in Indiana. She also serves as an educational resource for the medical residents, acts as a preceptor for pharmacy residents, and is the Ambulatory Care PGY2 Pharmacy Residency Program Director and the founding Residency Program Director of the PGY1 Community-based Pharmacy Residency Program at Ascension St Vincent Indianapolis. The medication safety program that she helped to initiate was recognized by the Institute for Safe Medications Practices with an award for excellence in 2017. Amanda is active with both ASHP and APhA, with a focus on Community-based pharmacy residency training. She serves as a practitioner surveyor for several Community-based PGY1 residency programs annually.
One of the greatest joys of practicing pharmacy in the community setting is the opportunity to form lifelong connections with patients. This has enabled me to not only provide pharmaceutical care to my patients, but to become an ongoing advocate to improve their health outcomes. Community pharmacy has such a rich and diverse spectrum of opportunities for patient care, from medication synchronization and patient education, to implementation of collaborative practice agreements and state-based protocols that facilitate access to care in a patient-centered, safe, and convenient manner.
While growth and expansion of patient care opportunities in the community setting has been significant, there remain many challenges and barriers to overcome. ASHP has been instrumental in advocating for positive change, addressing fiscal hurdles like retroactive DIR fees and professional hurdles like pharmacists' provider status. Ongoing focus by community-based professionals is needed on how to improve environmental barriers like staffing and worksite priorities, how to empower community pharmacists in any practice setting, and enhance engagement with patients about their healthcare needs.
My role, first as community pharmacist, to a community-based residency director at our institution and also practitioner surveyor for other community-based programs, has highlighted for me how important it is to work together to advance our community-based practice. It has also emphasized how essential it is to ensure that we "pay it forward", modeling for and encouraging growth in the next generation of community-based practitioners. I am honored to be nominated to serve as Director-at-Large to continue pursuit of this goal.