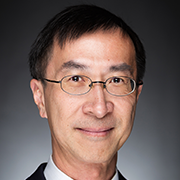 JASON C. WONG, PharmD, BCGP, BCPS ([email protected]), is an Assistant Professor at California's Western University of Health Sciences, where he teaches self-care, screening, immunization, and precepts students in community settings. He practiced pharmacy for over thirty years, mainly as a community practitioner, and ten years in hospital health systems.
Wong received his Bachelor of Science in Pharmacy from the University of Buffalo and Doctor of Pharmacy with cum laude and Outstanding Academic Performance Award from the University of Florida. He completed a PGY1 pharmacy practice residency at White Memorial Adventist Health. He has been an immunization trainer since 2019 and is the first U.S. pharmacist to train Doctors of Optometry for immunization. He received Western University's APPE Preceptor of the Year recognition in 2014.
Wong's credentials and qualifications are wide-ranging and cover various pharmacy sectors. He has an extensive background in pharmacy chain leadership serving as a manager, a clinical trainer, a pharmacy advisor for the regional vice president, instructing AHA's Basic Life Support class, teaching a technician certification course, and leading medication therapy management program. He is also a CPESN Practice Transformation Coach and a faculty trainer for travel health, MTM, cardiovascular, and diabetes management.
He has been an active member of ASHP and this Section, the state chapter, and local associations. Most recently, he was involved in the state chapter's initiative to enhance pharmacists' role in outpatient point-of-care testing.
Wong regularly presents community practice topics at pharmacist continuing education and state chapter's annual meetings. Also, he is a manuscript reviewer of multiple publications for community practice.
To connect, collaborate and contribute (3Cs) is my philosophy to advance our profession. Since I was a pharmacy student three decades ago, I have been passionate about community practice. Our role is unique as every self-care recommendation and vaccination is an important clinical decision.
Currently, community practitioners face many challenges like staff shortages, increased workload, reduced resources, Direct and Indirect Remuneration fees, low reimbursement, and the urgent need for practice advancement.
In my humble opinion, we need to focus on (1) advocacy by promoting membership for the Section of Community Pharmacy Practitioners, expanding our roles through regulatory policy changes, resolving reimbursement barriers, proactively communicating with state and local affiliate chapters for discussion of specific issues and finding solutions, having open discussions with PBMs, manufacturers, and wholesalers for business longevity; (2) improving the business model by developing best & sustainable practice models, non-traditional pharmacist roles, and new technician roles; (3) practice transformation by developing better community-based clinical services such as disease management and transition-of-care, integrating different community practices, providing guidance on community practice credentialing; (4) strengthening education and training by creating a rewarding career path for pharmacists and technicians, devising strategies to support talents to apply to pharmacy schools, and enhancing technician license training program.
I believe my health system and community practice experience will allow me to make communication connections and envision how future community practice will grow. Thank you for the nomination honor and consideration. If elected, I would serve the Section with my utmost sincerity, integrity, and dedication.