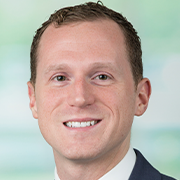 KEVIN N. HANSEN, PharmD, MS, BCPS, BCSCP ([email protected]) is System-Wide Director of Pharmacy at Cone Health in Greensboro, NC. Dr. Hansen provides leadership for pharmaceutical compounding services and data analytics. He serves as the Residency Program Director for the Health-System Pharmacy Administration and Leadership residency program. In addition, Dr. Hansen serves as adjunct faculty for the University of North Carolina (UNC) Eshelman School of Pharmacy. Dr. Hansen earned his Doctor of Pharmacy degree from Lake Erie College of Osteopathic Medicine (LECOM) in Erie, PA and completed an ASHP-accredited PGY1/PGY2 Health-System Pharmacy Administration and Leadership residency program at the University of North Carolina Medical Center. He received a Master of Science degree in Pharmaceutical Sciences with a specialization in health-system pharmacy administration from the UNC Eshelman School of Pharmacy. He is board certified through the Board of Pharmacy Specialists in both pharmacotherapy and sterile compounding. Within Cone Health, Dr. Hansen is involved in leading multiple committees and initiatives related to his practice interests of pharmaceutical compounding, handling hazardous drugs, medication safety, drug shortage management, and pharmacy perioperative services. He has taken a lead role in developing multidisciplinary teams, such as the Pharmaceutical Compounding Advisory Council and the Hazardous Drug Committee. Dr. Hansen was instrumental in the formation of the novel ASHP Compounding Practice Section Advisory Group within the Section of Inpatient Care Practitioners (SICP) and has served as past chair. He currently serves as a member of this committee and is actively involved in several compounding practice initiatives.
Many challenges that pharmacy inpatient care practitioners experience today in delivering value-based care are not unique to their organization. In fact, it is common for a particular challenge to be experienced by most practice settings across the nation. It is unrealistic for every practice setting to solve these issues independently, requiring focused prioritization of energy and resources, which is becoming increasingly difficult to obtain. ASHP is well positioned to be the central hub of connectivity for members to share their solutions to these real-world challenges in a way that others can directly benefit in a highly efficient and effective manner. These forums, such as ASHP Connect, exist in a space where members can selflessly share best practices to meet the unified goal of directly improving the lives of our patients and advancing value-based pharmacy care. Through sharing and learning from unique approaches by various organizations, we together can improve healthcare and patient outcomes.
To exponentiate this growth, we must embrace not only our pharmacy leaders and pharmacists; we must support and recognize pharmacy technicians in novel expanded roles. This path will require the creation of advanced training programs for pharmacy technicians. Further, we need the commitment of pharmacy leaders and pharmacists for continuous teaching and development opportunities, similar to how organizations have adapted teaching pharmacy students and residents into daily practice.
I am honored to be considered as Director-at-Large of the Section and I remain committed to developing, supporting, and sharing best practices to improve the care for our patients.