Henry Ford Hospital, Wayne State University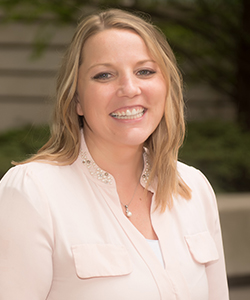 During the COVID-19 pandemic, our ambulatory team successfully redeployed six fourth-year pharmacy students and two PGY1 residents to provide telephone outreach to high-risk pulmonary patients.
Our outreach efforts focused on high-risk pulmonary patients to prevent gaps in care while providers were redeployed to acute settings. Our interventions resulted in ensuring patients had adequate access to care and therapy while protecting them from entering health systems, pharmacies, or other areas. We also monitored patients closely to identify early signs of clinical worsening and provide early outpatient treatment. Additionally, our outreach resulted in ensuring over 50 patients on plaquenil therapy did not have delays due to local drug shortages.
I am proud of how quickly we modified our clinical practice and leveraged trainees to conduct such a wide outreach for our patients. I'm also proud of how our team was able to support our colleagues and patients during the pandemic.
Amber Lanae Martirosov, PharmD, BCPS, BCACP, is an ambulatory care clinical pharmacist at Henry Ford Hospital and an assistant clinical professor at Wayne State University.
Posted July 29, 2020