Beth Israel Deaconess Medical Center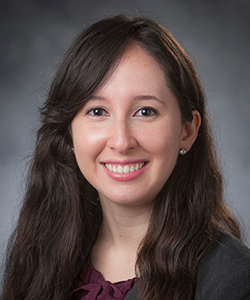 The COVID-19 pandemic presented many challenges to cancer care. Ambulatory clinics moved quickly to offer telemedicine options to patients that did not need intravenous chemotherapy or other infusions administered in clinic. However, cancer treatment never stopped and the main goal was to ensure that our patients could continue their treatments in a safe environment. This required a reduction of staff members working in the clinic. With remote work being implemented during the pandemic, my role as the hematology/oncology clinical pharmacist specialist in the hematology/oncology clinics at Beth Israel Deaconess Medical Center in Boston, MA, was affected as well.
As an ambulatory pharmacist, my role in clinic includes the medication management of hematology/oncology disease states and answering drug information questions from healthcare providers, patients, and pharmacy staff. Another essential part of my role in clinic is offering oral chemotherapy education to patients. This counseling session was provided in person to ensure the patient felt comfortable taking this new medication at home and to answer questions before the initiation of treatment.
The start of cancer treatment can cause stress and anxiety to our patients during "normal" times. The current COVID-19 pandemic added more stress and uncertainty to the patients starting cancer treatment. During oral chemotherapy education sessions, we review the new medication, dose, schedule, drug and food interactions, storage and handling, and common side effects. We also review the management of each side effect, when to contact the clinic, and when to seek medical help immediately.
Since the middle of March, I started to provide education sessions via telephone. I also sent the chemotherapy information we discussed during the phone call via email to make sure the patients had this information available at home. My patients have been extremely appreciative of the education sessions completed over the phone and have had excellent questions about oral chemotherapy during COVID-19. Even though I miss face-to-face education sessions, I am grateful that patients have been receptive to telemedicine efforts and that they can receive all the information they need before starting their oral chemotherapy at home.
The COVID-19 pandemic presented obstacles in many areas of our institution, including our hematology/oncology clinics. While overcoming these obstacles, I learned that healthcare providers and staff members will exhaust every possible tool to ensure that cancer treatment is not affected by the current pandemic and offered in a safe environment. Being able to offer oral chemotherapy education to the patients while they are at home has been crucial for patient care and has decreased the uncertainty of cancer care during current times.
Caroline Mejias-De Jesus, Pharm.D., BCOP, is a hematology/oncology clinical pharmacy specialist at Beth Israel Deaconess Medical Center.
Posted April 1, 2021