Tampa General Hospital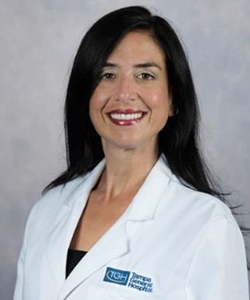 In our ambulatory group, we have two pharmacists who were pregnant at the start of the pandemic. We had very little information on COVID-19 and its effect on mother and/or baby. We immediately went to a work-from-home model with telehealth for our patients for those two pharmacists.
We had to work very quickly and diligently to develop the workflow for telehealth pharmacy appointments and inform the patients that their appointments would be conducted via telephone. The move to telehealth was also for our patients' safety, as many of them are high risk for contracting COVID-19. I am proud of the fact that we made the safety of our ambulatory team and our patients are first priority and did so very quickly.
Jessica Bianco, PharmD, BCACP, CACP, CPh, is a pharmacotherapy specialist-ambulatory care at Tampa General Hospital.
Posted April 1, 2021