University of Nebraska Medical Center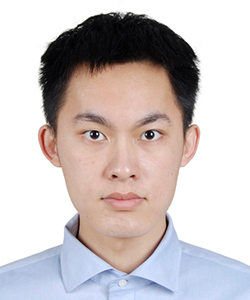 The COVID-19 pandemic invaded the whole world starting from early 2020. In order to fight against the pandemic, Dr. Gordon Guyatt, one of the founders of evidence-based medicine from Department of Health Research Methods, Evidence and Impact, McMaster University, led the development of a rapid advice guideline on COVID-19 management. Three teams from Canada, China, and India worked closely on summarizing direct and indirect evidence of antivirals, convalescent plasma, and corticosteroids against COVID-19.
My research project as a Master of Pharmacy candidate in China was about development of a clinical practice guideline. Although I did not belong to either team, I volunteered to support the China team, which was responsible for systematic review of antiviral agents. My duties included:
1) Providing methodology training (GRADE method) for team members
2) Consulting on a variety of topics, including study designs, risk of bias assessment, design of data extraction tables, inclusion/exclusion criteria, identifying outcomes of interest, etc.
3) Designing searching strategies for the team
4) Identifying baseline risk of efficacy and safety outcomes from COVID-19 patients with different severity from published studies
5) Preparing "Summary of Finding" (SoF) tables of evidence on antivirals
6) Obtaining full texts of original papers for the team per request
7) Serving as a co-first author of the antiviral systematic review
8) Interpreting antiviral summary of findings on the guideline panel meeting to facilitate formulation of recommendations.
As a Chinese student in US, I was initially very concerned and sad about what China had gone through in late January and February. Thanks to the guideline, I found my best way of contributing to my home country (now, the world) as a healthcare personnel.
As the project progressed, I was taking an increasing amount of responsibilities and finally became one of the main accomplishers of the project. I had very little sleep since late February and devoted 95% of my workforce to this project throughout March and April. Regarding benefits for myself, I had a great experience working directly with Dr. Guyatt on preparing SoF tables and learned a lot from him. I only had one hour of sleep on the day right before formulation of recommendations and kept working on the summary of findings table with Dr. Guyatt until 10 minutes before meeting in early morning, which was the MOST stressful day in my life.
I also got many of my skills on guideline development back and gained more experience on training people on guideline development. Most importantly, the experience reminded me of the old days when a group of people worked closely and intensively for a shared goal simply based on passion without asking for or even thinking about any rewards.
This is an example of what a self-quarantined pharmacy student can contribute during the pandemic. The team members in China were all pharmacy students and young pharmacists who set their personal comfort aside and worked intensively on the project with little sleep like I did. With additional skills in biostatistics, epidemiology, and evidence-based medicine, pharmacists can contribute greatly to the pandemic like other healthcare professionals do.
Ken Chen, M.Pharm., is a student at University of Nebraska Medical Center.
Posted April 1, 2021