Montefiore New Rochelle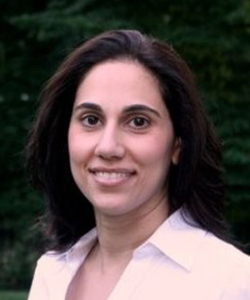 It started with respiratory medications; we put protocols together to conserve albuterol inhalers while making contingency plans for the safest nebulizer alternatives that would limit aerosol exposure to our nursing and respiratory staff. Next was the demand for hydroxychloroquine, a drug with no evidence supporting its use for COVID-19. We had very little supply since this drug was rarely used for its labeled indications: malaria, lupus and rheumatoid arthritis. Now the questions were how could we source some, how should it be used, and on which patients? We collaborated with our own and neighboring health systems in New York. We all had slightly different protocols due the availability of resources such as clinical trials and the amount of drug on hand. The evidence available was evolving at a rapid pace and these protocols changed almost every other day.
Everyone on the pharmacy team stepped up to meet the challenge. I gave updates to senior leadership on our daily COVID-19 conference calls, collaborated with the pharmacy leaders in our system, as well physicians on a regular basis to navigate these uncharted waters. Great consideration was given to evaluating the inventory of drugs deemed critical to keep up with demand. Being a small community hospital, we had very little need for paralytic agents like cisatracurium and atracurium outside the OR setting. The need for critical sedatives and paralytics increased dramatically due to the increasing number of mechanically ventilated patients requiring deep sedation. We survived these drug shortages by placing daily orders and backorders through our wholesaler, placing direct orders with drug manufacturers, and sharing between sites whenever possible. In my 19 years in pharmacy, this was the first time I had to transfer CIIs from another hospital to mine.
In addition to evaluating medication use and recommending new protocols, we planned for a patient surge that would exceed our normal capabilities. Staffing, equipment, and operational logistics all needed to be considered. Equipment typically readily available was now on back order. These new challenges helped drive creativity. The old wing of the ED slated for construction was now a COVID-19 unit that needed supplies in what would become their medication room. No Pyxis, no problem. We got locked narcotic cabinets installed and educated nurses on the "old school" methods of tracking and maintaining controlled substances before the advent of automated dispensing cabinets like Pyxis or Omnicell.
The wellness of our own staff needed attention too. I did frequent updates to address the many changes taking place. The number and frequency of rapid response codes was omnipresent to say the least. We used our daily huddles as the forum to share information and answer questions. Here I'd review the new procedures such as the reuse of PPE when the hospital supplies were critically low. Throughout the pandemic we have stayed focused on the task at hand, whether it was surge planning, opening new units, or recommending new drug protocols. We all had the same uncertainties, but we came to work every day despite them because we knew we are an essential component in the care of our patients.
Linda Rosen, PharmD, BCPS, is director of pharmacy services at Montefiore New Rochelle.
Posted April 1, 2021