Eskenazi Health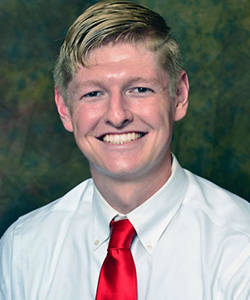 The COVID-19 pandemic has impacted so many areas across the globe, and the city of Indianapolis and Marion County in Indiana were not spared from this impact. Eskenazi Health serves as the safety net health system for Marion County and cares for the most vulnerable patients in the area.
After a stay-at-home order went into effect at the state level for Indiana and disease prevalence was growing, many of our patients were faced with medication access challenges. Our patients wished to practice optimal social distancing, but faced pre-existing transportation issues, which severely limited their ability to come on campus and obtain their medications.
Our Outpatient Pharmacy Team partnered with our Clinical Pharmacy Team, our Medication Access/Reimbursement Specialist Team, and a local delivery service to establish a complimentary delivery operation to ensure access and provide both security and comfort to our patients as COVID-19 continued to escalate in our region. Our team was able to be nimble and act quickly in response to the unmet need in Marion County for medication access.
The group identified our highest risk patients that had a medication refill due soon and promoted the delivery to patients that they encountered. Since inception, we have now delivered medications at no delivery charge to over 1,100 unique patients in our health system and have contributed to flattening the curve in Indiana. The teamwork, collaboration, and dedication by our team to live out our mission to "advocate, care, teach, and serve" the most vulnerable patients in Marion County has never been more evident than now.
Michael Peters, PharmD, MBA, BCPS, is a pharmacy business manager at Eskenazi Health.
Posted April 1, 2021