Lady Reading Hospital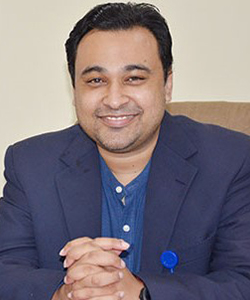 Lady Reading Hospital is one of the largest governmental tertiary care hospitals in the province of Pakistan responsible for treating moderate to severe patients suffering from COVID-19. It was identified that pharmacists' roles have to be enhanced from simple dispensing to clinical.
A team of pharmacists was developed and involved in clinical rounds in the COVID-19 complex and in online rounds in the ICU. Due to this, antibiotic and anticoagulant usage improved tremendously. Establishing this role in a government hospital is a huge success.
Muhammad Amir, B.Pharm., MSc, MBA, SQIL, Ph.D., is a pharmacy manager at Lady Reading Hospital in Peshawar, Pakistan.
Posted April 1, 2021