NYU Winthrop Hospital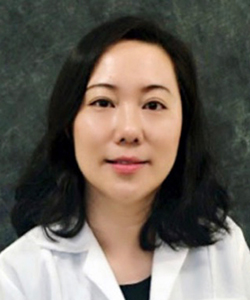 As a critical care pharmacist, I rounded every day with our surgical ICU team to take care of critically ill COVID-19 patients since the pandemic started. I make sure every patient is getting the correct medication with correct indication and dosage and provide pharmacokinetic consultations for each patient. I helped to manage critical medication shortages during the pandemic. I also make sure patients are receiving adequate sedation while intubated. I helped to manage patient's pharmacotherapy needs while receiving ECMO, CVVH, HD, and other medical devices.
I continue to precept pharmacy residents during the pandemic and train them on how to be helpful to medical teams on rounds. I am honored to work with my amazing team, and I am proud that we are saving lives every single day!
Shan Wang, BS., PharmD., BCCCP, is a surgical ICU clinical pharmacotherapy specialist at NYU Winthrop Hospital.
Posted April 1, 2021