CVS Health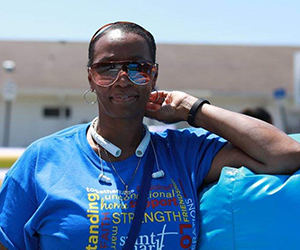 I can really keep, please calm when it counts. It allows me to be a shining light for others.
The COVID-19 pandemic has brought many new challenges to our working environment. We have become a testing site, which means our drive-through pickup lane is now the place where patients perform their self-nasal swab. Our lane two is now the drop-off window, pick-up window, and window for purchasing small over-the-counter items.
My above and beyond moments occur when I am required to hand deliver my customers' prescription to their car at the front door, when they won't fit into the drive-through tube. Many customers are fearful of getting their prescription filled at a COVID-19 testing store. I try to assure them that their safety comes first.
Sharon King O'Harrow, RCPT, is a lead pharmacy technician at CVS Health.
Posted April 1, 2021