Online voting for the 2023 ASHP Board and Section Elections will open on June 15, 2023, and close at 11:59 p.m. ET on July 14, 2023.
On June 15, all eligible voting members will receive ballot notifications from Election Services Corporation, Inc. The notification will include your Election Validation Number and ASHP Member ID Number, which are needed to vote online.
To ensure that you receive the ballot notification from Election Services Corporation, Inc., please add the Election Services email (@electionservicescorp.com) to your allowed sender list.
Please note: Although members may join more than one section, you will only be allowed to vote in your primary section. Update your primary section and email preferences at store.ashp.org/MyAccount by May 31, 2023.
If you have any questions, please email ASHP at [email protected] or call ASHP Customer Relations at 866-279-0681.
---
The ASHP Committee on Nominations and the Board of Directors have approved the following ASHP members as candidates for ASHP elected offices:
ASHP 2023 Slate of Candidates
President-Elect (2024-2025)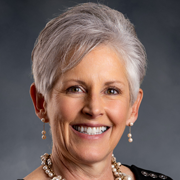 Leigh A. Briscoe-Dwyer, PharmD, BSPharm, BCPS, FASHP
System Director of Pharmacy, UHS Hospitals
Johnson City, NY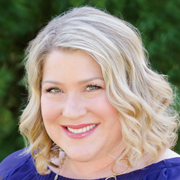 Kristina (Kristy) L. Butler, PharmD, BSPharm, BCACP, FASHP, FOSHP
Manager, Primary Care Clinical Pharmacy Services, Providence St. Joseph Health
Portland, OR


Board of Directors (Three-Year Term: 2024-2027)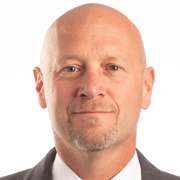 Jeffrey J. Cook, PharmD, MS, MBA, CHFP
Chief Pharmacy Officer and Assistant Dean for the College of Pharmacy, University of Arkansas for Medical Sciences
Little Rock, AR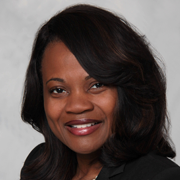 Dawn M. Moore, PharmD, MS, CPEL, FACHE
Vice President and Chief Pharmacy Officer, Community Health Network
Indianapolis, IN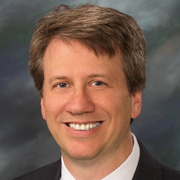 Douglas C. Slain, PharmD, BCPS, FASHP
Professor and Infectious Diseases Clinical Specialist and Clinical Pharmacy Chairman, West Virginia University
Morgantown, WV


Majid-Theodore R. Tanas, PharmD, MHA, MS, FASHP
Vice President of Pharmacy and Chief Pharmacy Officer, Legacy Health
Portland, OR


Board of Directors (Two-Year Term: 2023-2025)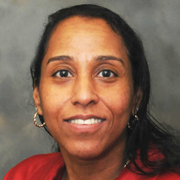 Marie A. Chisholm-Burns, PharmD, PhD, MPH, MBA, FACHE, FASHP, FAST
Executive Vice President and Provost, Oregon Health & Science University
Portland, OR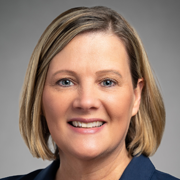 Kristine (Kristi) K. Gullickson, PharmD, MBA, DPLA, FASHP, FMSHP
Director of Pharmacy, Abbott Northwestern Hospital, part of Allina Health
Minneapolis, MN

Current Board member Sam Calabrese will join ASHP as vice president of the accreditation services office effective June 2023. To fill his vacated seat on the ASHP Board of Directors, in accordance with the provisions of the ASHP bylaws, the Committee on Nominations slated two candidates to serve the remaining two years of his term.
---
Pharmacy Practice Sections
The nominating committees for the ASHP Pharmacy Practice Sections recently approved candidates for Executive Committee Chairs and Directors-at-Large.
Section of Ambulatory Care Practitioners
Chair (2024-2025)
Rachel N. Chandra, PharmD, MPH, FASHP
Clinical Pharmacy Practitioner, Dayton Veterans Affairs Medical Center
Dayton, OH


Sara M. Panella, PharmD, BCPS, CPh
Manager, Pharmacy Ambulatory Care, Population Health and Transitions of Care, Baptist Health South Florida Clinical Pharmacy Enterprise
Miami Lakes, FL
Director-at-Large (2024-2026)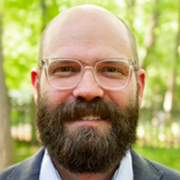 Martin A. Bishop, PharmD, MS, BCACP
Associate Director, Pharmacy Analytics, OptumInsight
Columbia, MD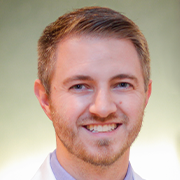 Daniel B. Truelove, PharmD, AAHIVP, BCACP, BCPS
Director of Pharmacy, University Health Network, University of Tennessee Medical Center
Knoxville, TN
---
Section of Clinical Specialists and Scientists
Chair (2024-2025)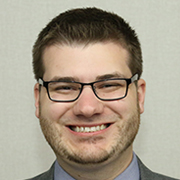 Calvin J. Ice, PharmD, BCCCP, BCPS
Clinical Pharmacy Services Supervisor, Corewell Health West
Grand Rapids, MI


Megan Musselman, PharmD, MS, BCCCP, BCPS, DPLA, FASHP, FCCP
Clinical Pharmacist Specialist, Emergency Medicine and Director, PGY2 Emergency Medicine Residency Program, North Kansas City Hospital
North Kansas City, MO
Director-at-Large (2024-2026)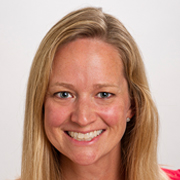 Megan A. Corrigan, PharmD, MPH, BCPS, FASHP
Director of Pharmacy and Emergency Management, Advocate Good Samaritan Hospital
Downers Grove, IL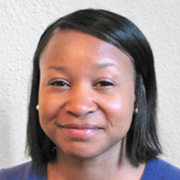 Rena Gosser, PharmD, BCPS, FASHP
Assistant Director, Specialty Pharmacy Services and Medication Access, University of Washington Medicine
Seattle, WA
---
Section of Community Pharmacy Practitioners
Chair (2024-2025)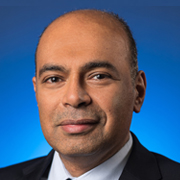 Magdi H. Awad, PharmD, MSA
Director of Pharmacy, AxessPointe Community Health Centers
Akron, OH
Associate Professor of Pharmacy Practice, Northeast Ohio Medical University
Rootstown, OH
Courtney B. Isom, PharmD, BCACP, CPP
Pharmacy Administrative Coordinator, Cone Health Community Pharmacy at Wendover Medical Center
Greensboro, NC
Director-at-Large (2024-2026)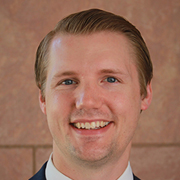 Paul E. Gaura, PharmD, APh, BCACP
Residency Program Director and Patient Care Services Manager, Albertsons Companies
Fullerton, CA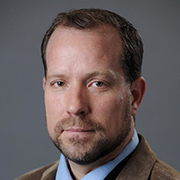 Thomas G. Wadsworth, PharmD, BCPS
Associate Professor and Executive Associate Dean, Idaho State University College of Pharmacy
Pocatello, ID
---
Section of Inpatient Care Practitioners
Chair (2024-2025)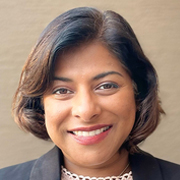 Nisha M. Mathew, PharmD, BE, MBA, BCPS
Florida Regional Director, Medication Safety Services, Cleveland Clinic
Port Saint Lucie, FL


Lucas T Schulz, PharmD, BCIDP
Clinical Manager - Infectious Diseases, Solid Organ Transplant, Experiential Education and Pharmacy Practice Advancement and Director, PGY1 Residency Program and PGY2 Infectious Diseases Residency Program, UW Health
Madison, WI
Director-at-Large (2024-2026)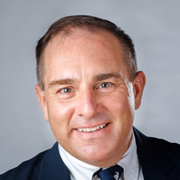 David T. Caron Jr., PharmD
Vice President of Diagnostic and Therapeutic Services, Martha's Vineyard Hospital
Oak Bluffs, MA


Sandeep Devabhakthuni, PharmD, BCCP
Associate Dean of Student Affairs and Associate Professor, University of Maryland School of Pharmacy
Baltimore, MD
---
Section of Pharmacy Educators
Chair (2024-2025)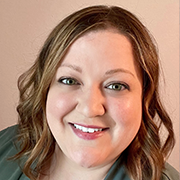 Jennifer D. Arnoldi, PharmD, BCPS
Clinical Associate Professor, Southern Illinois University Edwardsville School of Pharmacy
Edwardsville, IL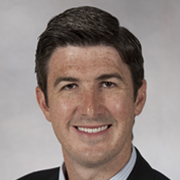 Joshua W. Fleming, PharmD, BCACP, FASHP
Clinical Associate Professor, University of Mississippi School of Pharmacy
Jackson, MS


Director-at-Large (2024-2026)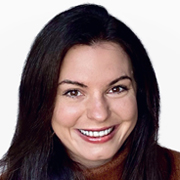 Bethany D. Baker, PharmD, MSHA
Director, Clinical Pharmacy Services, Children's Mercy Hospital
Kansas City, MO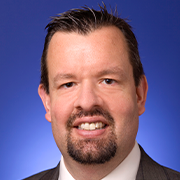 Dale E. English II, PharmD, BSPharm, RPh, FASHP
Associate Dean of Student Affairs and Professor of Pharmacy Practice, Sullivan University College of Pharmacy and Health Sciences
Louisville, KY
---
Section of Pharmacy Informatics and Technology
Chair (2024-2025)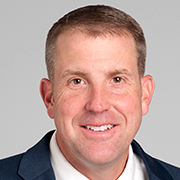 Jeffrey Chalmers, PharmD
Senior Director, Pharmacy Informatics and Technology, Cleveland Clinic Health System
Cleveland, OH


Emmanuel N. Enwere, PharmD, MS, CPHIMS
Senior Pharmacy Informatics Manager, UTMB Health
Galveston, TX


Director-at-Large (2024-2026)
Casey Olsen, PharmD
Pharmacy Informatics Coordinator, Advocate Health
Downers Grove, IL


Marc A. Willner, PharmD, RPh
Lead Pharmacy Informatics Specialist, Cleveland Clinic Health System
Cleveland, OH


---
Section of Pharmacy Practice Leaders
Chair (2024-2025)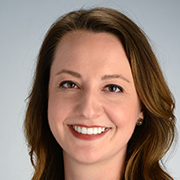 Katherine (Kat) A. Miller, PharmD, MHA, DPLA, FASHP
Senior Director - Acute Care Pharmacy and Clinical Nutrition, The University of Kansas Health System
Kansas City, KS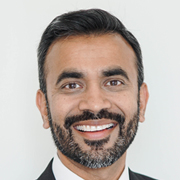 Kuldip R. Patel, PharmD, FASHP
Senior Associate Chief Pharmacy Officer, Duke Health
Durham, NC


Director-at-Large (2024-2026)
Amanda Hansen, PharmD, MHA, FACHE, FASHP
Senior Director of Pharmacy, Cleveland Clinic
Cleveland, OH


Charlene A. Hope, PharmD, MS, CPPS, CPHQ
Chief Pharmacy Quality and Safety Officer, University of Chicago Medicine
Chicago, IL
---
Section of Specialty Pharmacy Practitioners
Chair (2024-2025)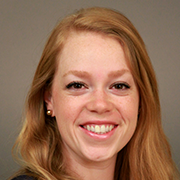 Erica Diamantides, PharmD, MHA, BCPS
System Director, Specialty Pharmacy Services, Tufts Medicine
Boston, MA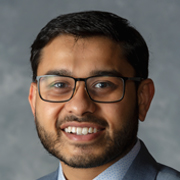 Rushabh M. Shah, PharmD, MBA, AAHIVP, CSP
System Director, Specialty and Home Delivery Pharmacy, UNC Health
Durham, NC


Director-at-Large (2024-2026)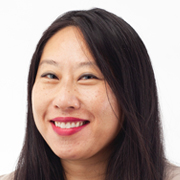 Bernice Y. Man, PharmD, BCPS, CPHQ, CSP, DPLA
Clinical Pharmacy Manager, Specialty Pharmacy, University of Chicago Medicine
Chicago, IL


Autumn D. Zuckerman, PharmD, BCPS, CSP
Director, Health Outcomes and Research, Vanderbilt University Medical Center
Nashville, TN
---
Guidelines on ASHP Election Communications