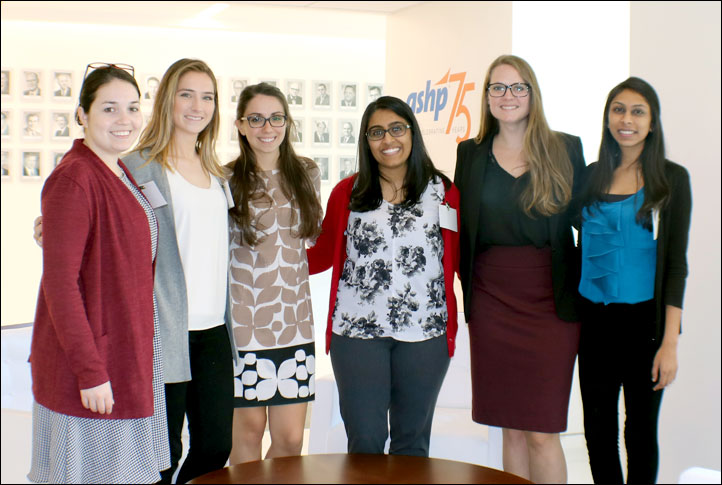 Each year, ASHP schedules several days for pharmacy residents in ASHP-accredited programs to visit our headquarters in Bethesda, Maryland. At the end of the program, participating residents will be able to:
Define the role that ASHP can play in their professional life, both on a daily basis and over the span of their career.
Explain ASHP's involvement in selected current pharmacy issues.
Identify one or more ways that they would like to be actively involved in ASHP activities.
Explain the relationship between their professional goals and ASHP member benefits.
As public health safety measures related to COVID-19 continue to extend, ASHP has made the decision to cancel the in-person Resident Visit Program events for Fall 2021. Stay tuned for specific details regarding future resident visits.

For Fall 2021, we encourage you to connect with ASHP through the Virtual Resident Visit. View short presentations to build your understanding of ASHP and opportunities that are available to you now (in your residency) and beyond.
Check back for future Resident Visit Dates
Make a Reservation
Submit your reservation request online.
Resident Visit (sample itinerary [PDF])
Area Hotels to assist you in making accommodations in the Bethesda area.
ASHP Headquaters is located at 4500 East-West Highway, Suite 900, Bethesda, MD 20814, and is easily accessible by METRO or by car. Driving, Parking and Metro instructions are included here.
If you have any questions about the visitation program, please contact the ASHP New Practitioners Forum at (301) 664-8646 or [email protected].