10/24/2013
Antiretroviral Stewardship Program Reduces Drug Errors
A program led by pharmacists at the Ohio-based Cleveland Clinic is helping HIV-infected patients receive optimal antiretroviral therapy during their hospital stay, whether the hospitalization is related to the infection or not.
"With a multifaceted, multidisciplinary stewardship team, we were able to significantly reduce the rate of medication errors with antiretroviral medications as well as significantly increase the rate of resolution for when those errors happen," said Elizabeth Neuner, director of the postgraduate year 2 (PGY2) infectious diseases pharmacy residency program at the Cleveland Clinic.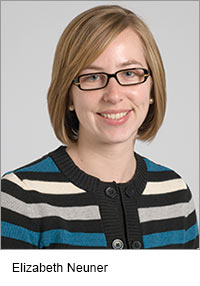 Neuner and her colleagues developed antiretroviral therapy–related interventions for 110 HIV-infected patients who had been admitted to the Cleveland Clinic from July through December 2012. The team presented its findings October 3 during the IDWeek 2013 conference in San Francisco.
The interventions included educational programs for pharmacists and physicians, modification of drug profiles in the electronic prescribing system to include standard doses and dosing intervals for antiretroviral medications, and a daily review of the patients' medication profiles by the PGY2 resident.
The study didn't examine the consequences or costs of medication errors.
Educational interventions for pharmacists included monthly meetings to discuss infectious diseases issues and an online module about drug interactions with antiretroviral medications. Educational content for physicians was developed in collaboration with infectious diseases fellows, Neuner said.
She said HIV medication regimens at Cleveland Clinic follow the Department of Health and Human Services' "Guidelines for the Use of Antiretroviral Agents in HIV-1-Infected Adults and Adolescents."
During the preintervention phase, which took place in 2011, at least one medication error occurred during half of the 162 admissions of HIV-infected patients. That fraction fell to 34% of 110 such admissions after the intervention was implemented.
In all, Neuner said, there were 124 medication errors in the preintervention group and 43 in the postintervention group, with some admissions involving more than one error.
"There were a lot of drug–drug interactions [and] a lot of incorrect doses, both overdoses and underdoses," she said.
Before the intervention period, medication errors were resolved for 36% of patient admissions, compared with 74% during the postintervention period. And error resolution was significantly faster during the postintervention period, taking less than a day, on average.
"I was surprised that our [initial] error rate was so high, but I was very happy that we were able to improve it," Neuner said. Before the intervention was developed, she said, HIV-related medication reviews by infectious diseases pharmacists were "hit or miss" and depended on whether a patient's physician asked for an infectious diseases consultation.
She said the interventions developed for the study remain in place, and she hopes they will further reduce the medication–error rate.
The prognosis of HIV-infected patients has improved since the emergence of the virus, with many patients now managing their infection as a chronic condition. Over time, HIV-infected patients may require hospitalization for complications of the infection or for conditions unrelated to it, and they need to continue therapy while hospitalized.
"HIV is now mainly an outpatient disease. And, in fact, many of our inpatient colleagues are not familiar with all these [antiretroviral] medications when patients get admitted to the hospital," said Michael Horbert, director of HIV/AIDS for Kaiser Permanente and a member of the Presidential Advisory Council on HIV/AIDS.
Hobart said getting antiretroviral medication regimens right is essential for patient care and is good for business in an era when hospitals may not be reimbursed for care that results from mismanagement or medical errors.
He said Neuner's work "adds to the increasing body of evidence of the importance of multidisciplinary care, especially led by an infectious disease and HIV specialist, in the care of HIV-infected patients, . . . not just in the outpatient setting, but also in the inpatient setting."
Neuner said admissions of HIV-infected patients were targeted for the intervention "because their care is so complex, and they are at such high risk for medication errors."
Many of the patients in the study came to Cleveland Clinic on referral and had not been receiving care from the health system's outpatient HIV clinic.
In some cases, Neuner said, the medication reconciliation that took place during admission uncovered errors in a patient's normal drug regimen, requiring communication with the patient's regular health care provider to resolve the prescribing problems.
She said Cleveland Clinic's main hospital stocks all available antiretroviral medications in its pharmacy, so HIV-infected patients who are admitted to the hospital can continue their usual regimen during their stay.
Neuner encouraged other hospitals to consider similar programs to improve the care of HIV-infected inpatients.
"Even at institutions that are not as large as Cleveland Clinic, you could still implement some of these interventions," Neuner said. "Every hospital can evaluate their electronic medication profiles for their [computerized prescriber-order-entry] system. Every hospital could have a pharmacist review these medications" even if the pharmacist isn't an HIV specialist.