Second Year Student Pharmacist
As a second year student pharmacist, you dive deeper into your pharmacy education. Classes like pharmacotherapy and pharmacokinetics provide you with an in-depth look into the role of pharmacists on the patient care team. ASHP's clinical and career resources are designed to help you as learn more about the acute and ambulatory care practice settings and as you begin to think about post-graduate training and career options.
---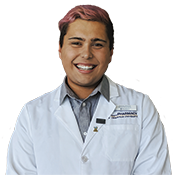 "Volunteering in the Pharmacy Student Forum gave me the chance to be on a committee on a national level and learn leadership skills. Being able to network with student pharmacists from across the country has been extremely rewarding. I've made great friends who share a passion for health-system pharmacy and countless professional connections that will last throughout my career."
Zach Krauss
Pharm.D. Candidate
Class of 2023 - Cedarville University School of Pharmacy
---
Pharmacy Residency Programs