ASHP and AHFS Drug Database Licensing
For decades, ASHP drug information resources have provided an evidence-based foundation for safe and effective drug therapy. The ASHP suite of drug information resources include a number of outstanding databases that provide healthcare providers and patients with authoritative, evidence-based, and up-to-date information. Available for licensing by the healthcare community for full integration into new or existing software, databases, or websites in formats specific to organizational requirements. Our partners include drug database publishers, makers of clinical decision support tools, health systems, PBMs, and many others.
Case Studies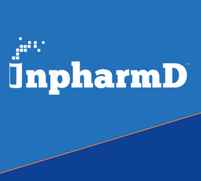 InpharmD™
Reliable, evidence-based drug information conferred by pharmacists and communicated via artificial intelligence backed by data from AHFS Drug Information.
LogicStream Health™
Improved efficiency, increased cost savings and a 75% reduction in time spent managing shortages with The Drug Shortage App powered by ASHP Drug Shortages.
MedShorts
Cost savings and reduced pharmaceutical waste with direct sourcing access to drugs in short supply via an online marketplace driven by data from ASHP Drug Shortages.
Contact Us
If you are interested in learning more about our ASHP and AHFS Drug Databases, please complete the Contact Us form and an ASHP representative will be in contact.