AHFS Drug Information®
Trusted by pharmacists and other healthcare professionals for over 60 years, the AHFS Drug Information® Database is the most comprehensive evidence-based source of drug information complete with therapeutic guidelines and off-label uses. Now includes the most up-to-date information on drugs used in the treatment and care of patients with COVID-19.
AHFS is the only drug information resource with content developed by a professional editorial and analytical staff of pharmacists for a not-for-profit scientific organization and the only remaining original federal compendium whose authority for establishing accepted medical uses includes the broadest scope of drugs and indications under Medicaid, Medicare Part D, and more.
Updates Include:
Approximately 1,700 monographs incorporating over 94,000 references covering information on indications, dosage and administration, contraindications, warnings and precautions, adverse effects, drug interactions, pharmacology and pharmacokinetics, chemistry and stability, and more
Drug information for COVID-19-related treatments, including new and updated SARS-CoV-2-specific monoclonal antibodies (e.g., sotrovimab, casirivimab and imdevimab) monographs and updated monographs of COVID-19 vaccines to include the latest information on adverse effects, including safety data and clinical considerations
New pharmacogenomic considerations related to dosage adjustments
Breakthroughs in oncology approved under FDA's accelerated approval program
New information on non-oncology off-label uses
AHFS Drug Information® Database is easily integrated directly into your website or software application and
Updated monthly
Available in XML
AHFS DI® Essentials™
AHFS DI® Essentials™ Database builds on the foundation of AHFS Drug Information® by providing a resource that focuses on the essential evidence-based information that allows pharmacists, nurses, physicians, and other healthcare providers to quickly access the specific guidance needed to safely and effectively monitor and prescribe drug therapy. Because it is derived from the authoritative AHFS Drug Information®, the well-respected information development process, evidence analysis, and expert advice of authoritative reviewers are encapsulated and summarized in the format of Essentials.
AHFS DI® Essentials™ is designed to offer health-care clinicians easy access to knowledge that is critical at the point of care. Essentials monographs draw on the meticulously developed evidence-based guidelines in the full AHFS DI database, distilling for the health-care professional the essential information on prescription and key over-the-counter (OTC) drugs in an easy-to-use, highly structured outline format.
Updates include:
Content not found in the full AHFS DI® Database: compatibility and drug interactions tables.

Monographs include: drug interactions; adverse reactions; cautions and toxicity; therapeutic perspective; specific dosage and administration information; preparations, stability and storage information; pharmacology and pharmacokinetics; contraindications; and more.

Current drug shortage information
AHFS DI® Essentials™ Database is
Updated monthly

Available in XML
Case Studies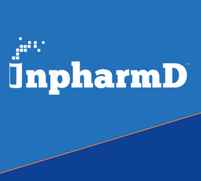 InpharmD™
Reliable, evidence-based drug information conferred by pharmacists and communicated via artificial intelligence backed by data from AHFS Drug Information.
Contact Us
If you are interested in learning more about our ASHP and AHFS Drug Databases, please complete the Contact Us form and an ASHP representative will be in contact.