ASHP Drug Shortages
ASHP Drug Shortages database is the most widely recognized leading source of drug shortage information for clinicians, consumers, and health policy leaders and is now available for license.
Deployed on a state-of-the-art cloud-based platform, the new Drug Shortages API will rapidly deliver actionable clinical information as a critical component of medication management and safe and effective patient care and is easily integrated into existing:
Medication management systems
Supply chain optimization solutions
EHR—electronic health records
Referential drug information resources
ASHP Drug Shortages API includes:
Over 300 shortage bulletins on drugs, biologics, devices, and specific dosage forms.
Only source of drug shortage information that includes recommendations for alternative therapies
Active monitoring and regular communication with manufacturers for ongoing shortages
Updated daily
Cloud-hosted API
Available in lightweight JSON format for rapid implementation
Case Studies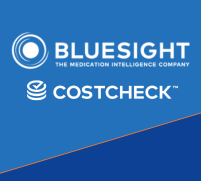 CostCheck™
Streamlined shortage prioritization and mitigation responses, robust communication, and hard dollar savings with CostCheck driven by data from ASHP Drug Shortages.
LogicStream Health™
Improved efficiency, increased cost savings and a 75% reduction in time spent managing shortages with The Drug Shortage App powered by ASHP Drug Shortages.
MedShorts
Cost savings and reduced pharmaceutical waste with direct sourcing access to drugs in short supply via an online marketplace driven by data from ASHP Drug Shortages.
Contact Us
If you are interested in learning more about our ASHP and AHFS Drug Databases, please complete the Contact Us form and an ASHP representative will be in contact.