Training For Your Team
Manage and monitor competency completion among pharmacist and pharmacy technician staff with ASHP's Pharmacy Competency Assessment Center (PCAC). Developed by a team of more than 90 experts from around the country—leaders in their fields—PCAC provides comprehensive learning objectives, study tools and assessments online, making it easier for you to:
Onboard and train new staff
Ensure competency among existing staff
Provide a refresher course for pharmacists wishing to re-enter the workforce
Deliver vital, firsthand training to residents and to students for IPPE and APPE
We Deliver Training So You Can Deliver Care
Save time, money and resources. Give your staff access to comprehensive and continually updated study content and assessments, 100% online.
PHARMACY
Designed for pharmacist and pharmacy technician staff looking to stay current with changes in patient care and achieve high levels of competency in critical areas. Access 60+ key competencies and skills assessments covering a variety of topics including;
Onboarding
Technician Skills
Clinical Topics
Compounding Guidelines
Regulatory Compliance
and much more
CE Hours: 40+
---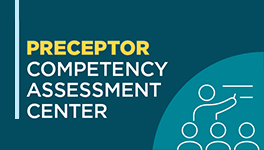 PRECEPTOR
Ensure faculty members or preceptors involved in pharmacy student practice experiences (IPPES and APPES) and/or residency programs have the ongoing knowledge and skills needed to meet their responsibilities to the professional program. Comprised of 23 key competencies on a variety of topics related to precepting students and residents including;
Educational Theory
Telehealth Strategies
Accreditation Standards
Precepting Strategies
CE Hours: 11+
---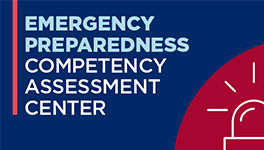 EMERGENCY PREPAREDNESS
Equip your staff with the knowledge needed to deal with a range of crises and prepare for emergency events while also meeting The Joint Commission emergency management standards. This training is ideal for pharmacy personnel including technicians who do not have direct involvement on the Emergency Operations planning team, but need to be familiar with emergency preparedness concepts and essential medications in the event of an emergency. Competencies include;
Emergency Operations Plans
Biological Emergencies
Chemical Emergencies
Mass Casualty Incidents
Natural Disasters
CE Hours: 5+
Other EP Resources: ASHP's Emergency Preparedness Assessment Tool allows you to quickly evaluate your departments readiness. Offered digitally the tool presents a series of questions users will answer, providing, based on a user's responses, a Preparedness score (%) and generated report identifying resources to address preparedness gaps. Learn More
---
Speak To Our Team
ASHP's Competency Assessment Centers are intended and designed for institutional use. Whether you have a question about features, pricing, need a demo, or free trial, our team is ready to assist.
Highlights and Benefits
Personalized Training. Offering customizable competency training subscriptions to fit your needs saving you time, money and resources. Subscribe to our enterprise solution, PCAC 365, for complete access to ALL available assessment centers. OR you can subscribe a la carte to the assessment center(s) of your choice.
All Key Areas, All In One Place. With PCAC, your team can access dynamic content anytime, via a user-friendly online interface.
Additional Competency Management Solutions
PCAC + DoseMeRx
Transition to AUC-Guided Vancomycin Dosing With Our Streamlined Dual Solution
In partnership with Tabula Rasa HealthCare, ASHP created PCAC + DoseMeRx to provide pharmacy departments in small hospitals (up to 100 beds) the most efficient means of complying with the revised consensus guideline. Available within PCAC, clinical competency assessments relay vancomycin dosing scenarios to assist your team to navigate through the DoseMeRx platform, creating familiarity to Bayesian dosing in a variety of clinical situations. Contact us to learn more or visit the product page on the ASHP Store.
What's included?
Full access to PCAC for Institutions
Unlimited use of DoseMeRx's web-based solution
Vancomycin Bundle, offering the following drug models:

Vancomycin Standard Adult
Vancomycin Enhanced Obese Adult
Vancomycin Pediatric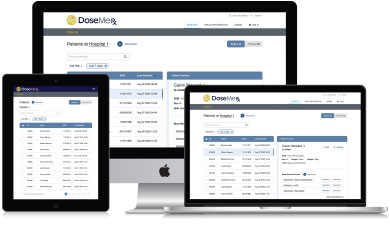 PCAC + Dossier
Enhanced Monitoring and Reporting For Improved Competency Compliance
ASHP's partnership with Dossier, a cloud-based healthcare competency management provider, offers robust monitoring and reporting capabilities so you can spend less time tracking competency completion on paper and more time with patients. Dossier's software add-on seamlessly integrates with PCAC providing easy access to reporting that gives you visibility into your entire team's competency.
Interested in seeing a demo? Product demos will include ASHP and Dossier team members so you can get answers to all your questions.
Dossier makes it simple to:
Easily retrieve competencies in one, single dashboard
Assign & manage all competencies in a centralized location
Monitor learning and competency progress
Quickly create robust reports
Speak To Our Team
Whether you have a question about features, pricing, need a demo, or free trial, our team is ready to assist. Contact Chris Jezowski, Institutional Sales Representative, [email protected] or fill out the form below.