Challenges in Cardiometabolic Care: Interprofessional Implementation of SGLT2 Inhibitors
Clinical trials and real-world analyses have consistently demonstrated the positive impact of SGLT2 inhibitors on cardiorenal outcomes in patients with type 2 diabetes (T2D), heart failure (HF), and chronic kidney disease (CKD). Based on these benefits, SGLT2 inhibitors have acquired a central role in the treatment of T2D, CKD, and HF. This educational activity will present the latest data from the landmark clinical trials examining the effects of SGLT2 inhibitors on cardiorenal outcomes, review updated clinical practice guidelines for heart failure, diabetes, and CKD, and describe care models that incorporate pharmacists into the initiation, titration, and monitoring of SGLT2 inhibitor therapy for patients who could benefit from treatment.
Monday, Dec. 4
11:30 a.m. - 1 p.m. PT (2:30 - 4 p.m. ET)
Symposium Location: Room 159,100 Level, Anaheim Convention Center – North
Come early! Seating is limited and provided on a first-come, first-served basis.

Can't make it to Anaheim? Tune into the Free Live Webinar Broadcast.
Registration is required for the webinar.
Speakers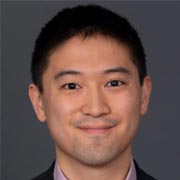 Leo F. Buckley PharmD, MPH, BCCP, Activity Chair
Clinical Pharmacy Specialist
Brigham and Women's Hospital
Boston, Massachusetts
Leo F. Buckley, PharmD, MPH, BCCP is a Clinical Pharmacy Specialist in the Department of Pharmacy at Brigham and Women's Hospital in Boston, Massachusetts. He graduated from Northeastern University's School of Pharmacy and completed residencies in Pharmacy Practice and Cardiovascular Pharmacotherapy at Brigham and Women's Hospital. After a research fellowship at Virginia Commonwealth University, he returned to Brigham and Women's where he leads a cardiovascular pharmacology research program and practices as a clinical pharmacist. His clinical and research interests include cardio-renal inflammation and metabolism.
Susan Cornell PharmD, CDCES, FAPhA, FADCES
Associate Director of Experiential Education, Professor in Pharmacy Practice – Midwestern University College of Pharmacy, Downers Grove, IL
Diabetes Care & Education Specialist – Bolingbrook Christian Health Center
Bolingbrook, Illinois
Susan Cornell, PharmD, CDCES, FAPhA, FADCES is the associate director of experiential education and professor in the department of pharmacy practice at Midwestern University College of Pharmacy in Downers Grove, Illinois. Dr. Cornell is also a clinical pharmacist and certified diabetes care and education specialist with the Bolingbrook Christian Health Center, where she trains, educates, and supervises students from the colleges of medicine, pharmacy, and health sciences, as they provide medication therapy management and diabetes care and education for underserved populations. Dr. Cornell served as President of the Illinois Pharmacists Association in 2011. She has received numerous awards and recognitions, including the 2022 Allene Von Son Distinguished Service Award, the 2021, 2019 and 2011 Outstanding Faculty Advisor, 2017 Outstanding Illinois Diabetes Educator of the Year, 2014 Bowl of Hygeia, to list a few. She is an active member of the American Diabetes Association. She is also actively involved with the Association of Diabetes Care and Education Specialists, where she served on their board of directors from 2004 to 2007 and continues to assist on various committees. Dr. Cornell has been invited to give numerous presentations to various healthcare professionals and community groups worldwide. She has served as editor, as well as, published and contributed to many peer-reviewed, professional written and online publications. Dr. Cornell served as an associate editor of the ADCES Art and Science of Diabetes Care and Education Desk Reference- 3rd thru 6th edition.
Target Audience
This activity was planned to meet the educational needs of pharmacists who practice in hospitals, health systems, community pharmacies, and ambulatory clinics who care for or are interested in the care of patients who have type 2 diabetes, heart failure, and/or chronic kidney disease.
Learning Objectives
Evaluate the benefits and risks of SGLT2 inhibitors in people with type 2 diabetes (T2D), heart failure (HF), and/or chronic kidney disease (CKD).
Construct a treatment plan to reduce cardiorenal risk in people with T2D, HF, and/or CKD according to evidence-based guidelines and patient-specific factors.
Describe models for collaborative management of people with type 2 diabetes, HF, and/or CKD.
Agenda
11:30 a.m. – Welcome and Introductions
Leo F. Buckley
11:35 a.m. – Background and Landmark SGLT2 Inhibitor Clinical Trials
Leo F. Buckley
12:05 p.m. – Review of Treatment Plans to Reduce Cardiorenal Risk
Susan Cornell
12:25 p.m. – Case Discussions
All Faculty
12:50 p.m. – Faculty Discussion, Questions and Answers
All Faculty
Accredited for CPE
ACPE #: 0204-0000-23-414-L01-P
CE Credit: 1.5 contact hours (0.15 CEUs)
Activity Type: Application-based
Activity Fee: No charge
To Claim CE for the webinar, enter the CE code announced during the activity and complete the evaluation.
The American Society of Health-System Pharmacists is accredited by the Accreditation Council for Pharmacy Education as a provider of continuing pharmacy education with Commendation.
Provided by ASHP.
Supported by an independent medical educational grant from Boehringer Ingelheim Pharmaceuticals, Inc. and Eli Lilly and Company.
For questions and assistance to participate, contact us.